SensiWorkz: Affordable, Cannabis-Friendly Office Spaces

Jun 17, 2016 07:33PM ● Published by Randy Robinson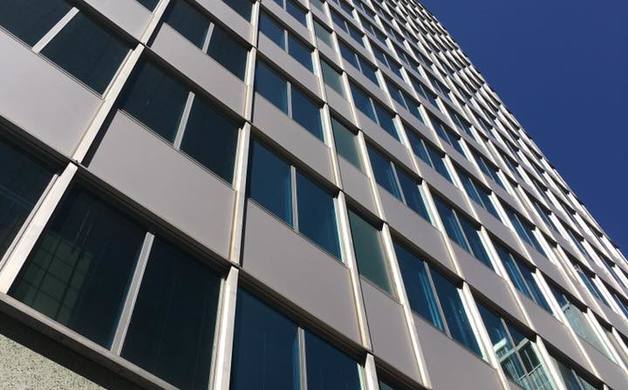 Downtown Denver is booming. 
In the last year, Denver's downtown district hosted over $1 billion in real estate development. Forbes, Investopedia, and Development Magazine consistently rank Denver as the nation's 
best spot for economic growth
, careers, jobs, and entrepreneurs. 
Yet with all of this explosive expansion comes people. People want space. And as space becomes limited, lease prices skyrocket. 
That's where 
SensiWorkz
 comes in.
SensiWorkz is a cannabis-friendly coworking environment that's perfect for any startup seeking an affordable corporate space. Located right at the heart of downtown Denver, SensiWorkz is just a stone's throw away from the 16th Street Mall, Coors Field, Mile High Stadium, the State Capitol, Civic Center Park, hundreds of bars, restaurants, and nightclubs, and a host of other Denver landmarks. 
"Corporate culture is one of the most important things to Sensi," explains Ron Kolb, the founder and CEO of 
Sensi Media Group
. "We want to work in an environment with companies that fit our values. As we grow our business, we want to make sure we have professional like-minded individuals and companies around us in a professional, friendly, and creative work setting. When we couldn't find what we were looking for in the downtown Denver area, at a price point that is startup-friendly, we decided to create our own."
SensiWorkz offers a variety of options for startups looking for a home base. Businesses can choose from a small cubicle, larger cubicle, or a furnished office. Cubicles come equipped with computers with high-speed wi-fi, and all members get access to the office kitchen area. SensiWorkz members can also reserve the luxurious 12-person conference room for meetings and presentations.
Denver may very well be the coolest city in the world right now. Sensi Workz can place you right at the center of the action.
Check out their page
for more info.
Sponsored